20 Stone Street
Cranbrook
Kent
TN17 3HE
Steve O'Connor
Managing Director
Read More
Favourite Product:
I'm Managing Director at Thames & Kosmos and one of my most important tasks is to ensure that there's always enough milk and biscuits.
My favourite kit in the Thames & Kosmos range are the Giant Triops in the Nature Discovery range. They are fascinating little creatures and I love watching them grow.
Read More
I'm responsible for managing the national UK accounts and am also the chief dog walker in the team.
My favourite board game in our range is Targi, it's ruthless and I'm very good at it.
CHEM C3000 is my favourite Science kit, it's got an alcohol burner and things that can go bang!
Emma Hanlon
International Account Manager
Read More
I'm your contact for any queries you have around international export and import as well as product tester extraordinaire.
My favourite board game has to be Lost Cities – The Card Game. An oldie but a goldie and a fab game to get introduced to the world of board games.
I love the Great White Shark Anatomy Model in our Nature Discovery Range. I love being underwater and everything about it, including sharks!
Sarah Sills
Office Manager
Read More
I'm your contact for anything related to Science kits, order processing and day to day office management.
My favourite board game has to be The Colour Monster. I love how it encourages children to talk about their emotions and the colours make me happy. I also love unicorns so the CREATTO Unicorn craft kit is the one for me!
My favourite Science kit is the Rebotz, because they are such fun to put together and a great way to show kids the wonders of engineering. And they are cute!
Nicky Thomas-Davies
Board Game Sales and Marketing Manager
Read More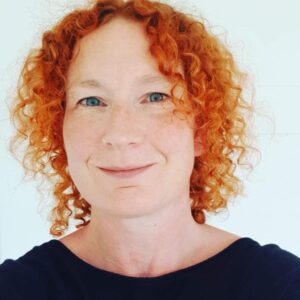 I'm your lead for all things board games and am an avid player. I'll happily advise you about both new releases and current games in our catalogue.
My favourite board game at the moment is Anno 1800 because it is fast, strategic and and I can actually beat my family at it!
​My favourite range in our Science catalogue is the Pepper Mint series. As a mum to three girls, I love that we have a strong, female STEM character in our product line.
Tillie Hearty
Amazon Account Specialist
Read More
Favourite Product:
My favourite board game in our range is My City. I love how fast-paced it is and i think the legacy aspect is inspired. Such good fun.
I really like the Massive Erupting Volcano because I got to make this in the office and it was brilliant fun. I even learnt something!